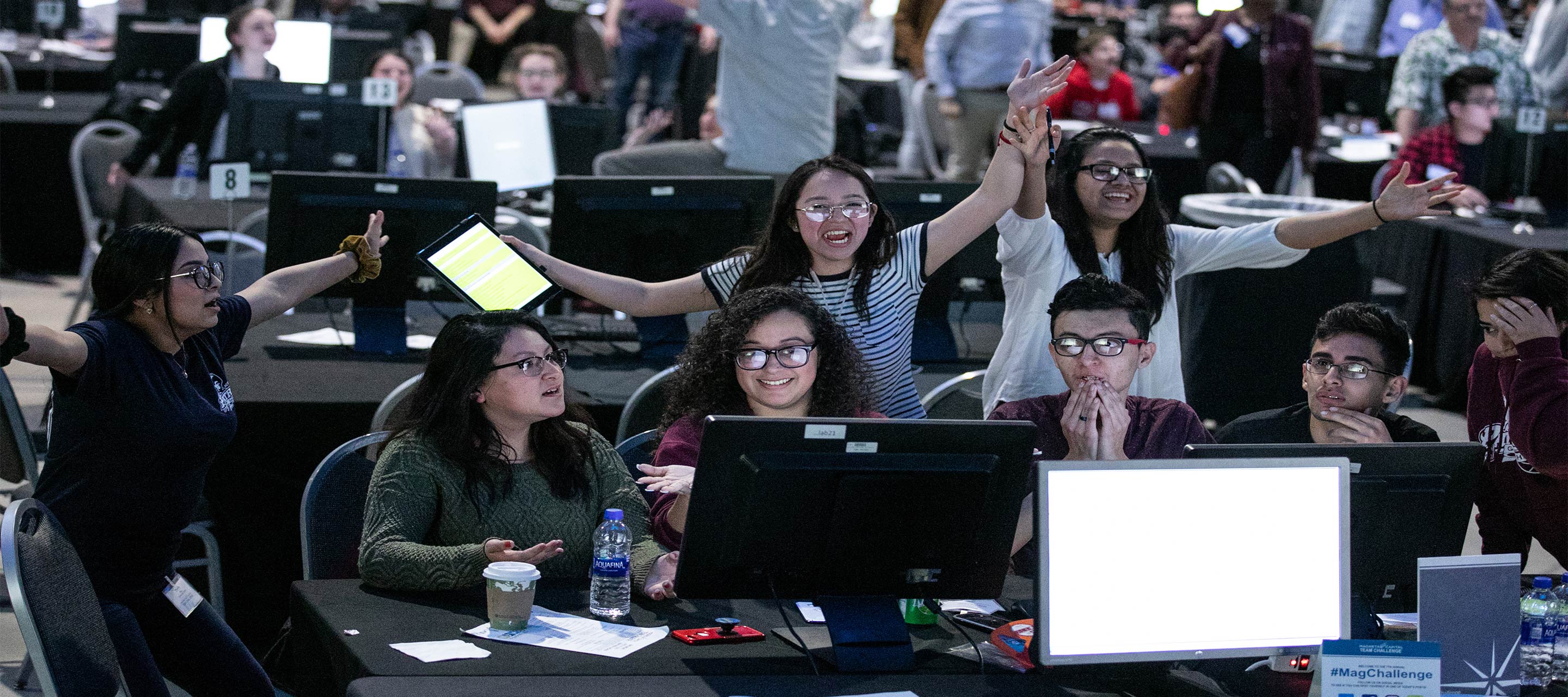 Magnetar Team Challenge
To enrich the finEDge curriculum and tie classroom concepts to real-world applications, our Foundation hosts an annual mock stock trading and financial education competition known as the Magnetar Team Challenge. High school teams who have taken or are taking the finEDge curriculum compete in a live "Mag Money Quiz Show," and build and manage a mock $100,000 stock portfolio through two rounds of simulated trading, using our custom-built proprietary mock stock trading software.
Due to COVID-19 health and safety concerns, we cancelled this year's Magnetar Team Challenge, but look forward to hosting teams again once deemed safe by public health officials.
The Challenge kicks off with the Mag Money Quiz Show, a game show–style contest in which students use handheld keypads to answer questions about finance and money management. With each correct answer, students earn bonus cash to add to their team's investment portfolio.
Student teams then take the floor as stock traders and analysts. Drawing on skills and knowledge learned in class, teams use our custom-built application to analyze economic factors and make real-time investment decisions. Professionals from Magnetar Capital and other financial firms coach each team through round one. Student teams are on their own in round two.
At the end of the competition, the teams with the best performing portfolios win grants to support their schools' continued financial education efforts.
Our Social Impact